Welcome to Gröna Lund!
✓ Experience 29 adrenaline-boosting attractions. ✓ Fun for the whole family. ✓ Amusement park in the middle of Stockholm.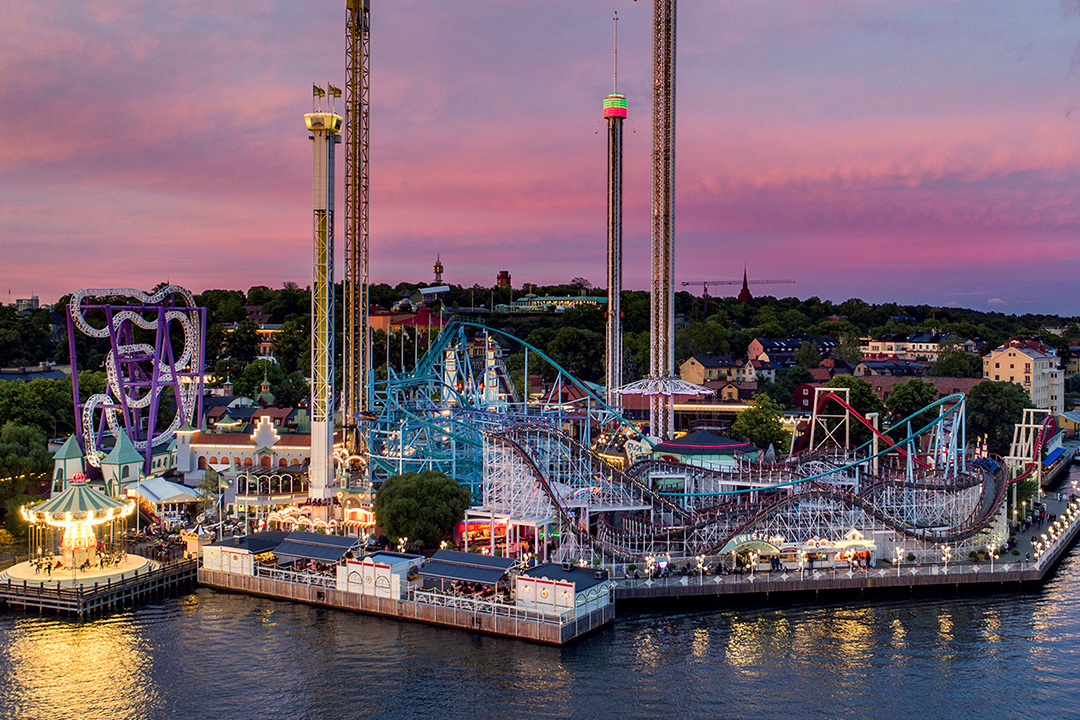 Gröna Lund, commonly called Grönan, is an amusement park located on Djurgården, Stockholm, with the main entrance from Allmänna gränd. Gröna Lund is located within the Royal National City Park. In the park there are about thirty rides, roller coasters, haunted houses, arcade games, cafes and fast food kiosks as well as restaurants and bars. There are also two stages and a dance floor. Over 60 concerts are held annually, and many dance evenings are held. Gröna Lund is open to the public from the end of April to the end of September. Since 2017, the park has also been open during Halloween from mid-October to early November. In addition to the usual attractions, several new haunted houses have been built during Halloween, and the park has been decorated with pumpkins, scarecrows and cobwebs. Gröna Lund is part of Parks and Resorts, which is the Nordic's leading player in the experience industry. The group includes some of Sweden's most popular destinations; Gröna Lund, Kolmården, Furuvik and Skara Sommarland. In addition to delivering laughter and experiences to approximately 3 million visitors annually, Parks and Resorts supports various research and conservation projects.
---
Diplomas for staff
Parks and Resorts award diplomas to employees who have undergone leadership training, as well as those who have excelled by contributing to successful experiences for our guests. The diplomas are sent out digitally through TRUE, a service that enables smooth handling of secure official documents and certificates. Click on the diplomas to see them in full.